Heat Pump Defrost Cycle and its Importance
MAY 17, 2023
The heat pump defrost cycle is crucial to modern heating and cooling system maintenance and to providing energy-efficient and environmentally friendly temperature control
Many homeowners and businesses have come to rely on heat pumps, such as Mitsubishi and Armstrong Air models, to keep their indoor spaces comfortable all year round.
These heat pumps are energy-efficient if taken care of and qualify customers for generous tax rebates. Let's take a closer look at the defrost cycle.
Defrost Cycle: A Necessary Component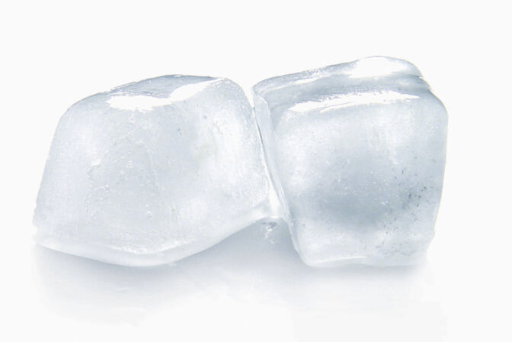 Why Defrost Cycles are Needed
In colder climates, heat pumps may face the challenge of frost or ice buildup on the outdoor unit's coils. This frost can decrease the system's efficiency, as it reduces the heat transfer capacity of the coils.
To tackle this issue, heat pumps are equipped with a defrost cycle that helps remove frost and ice from the outdoor unit.
How the Defrost Cycle Works
During the defrost cycle, the heat pump temporarily switches to cooling mode. This reversal of the refrigeration cycle causes the outdoor coil to warm up, melting any frost or accumulated ice. Once the frost has been removed, the heat pump resumes its normal heating mode.
Types of Defrost Cycles
To tackle this issue, heat pumps are equipped with a defrost cycle that helps remove frost and ice from the outdoor unit.
Time-Temperature Defrost Cycle
The time-temperature defrost cycle is based on a pre-set interval and temperature settings. The heat pump initiates the defrost cycle after a specific amount of time has elapsed and the outdoor temperature falls below a certain threshold. This type of defrost cycle is simple and cost-effective but may only sometimes be the most efficient option.
Demand Defrost Cycle
The demand defrost cycle uses sensors to monitor the outdoor coil's temperature and frost buildup. When the sensors detect that the frost has reached a certain level, the heat pump initiates the defrost cycle. This method is more energy-efficient, as it only begins the defrost cycle when necessary.
Benefits of a Properly Functioning Defrost Cycle
Increased Efficiency
A well-functioning defrost cycle ensures that your heat pump operates at optimal efficiency by removing frost and ice buildup on the outdoor coils.
Enhanced Comfort
By maintaining the heat pump's efficiency, the defrost cycle helps to provide consistent indoor temperatures, keeping your home comfortable during colder months.
Lower Energy Bills
When the defrost cycle operates efficiently, it prevents the heat pump from working harder than necessary. This leads to reduced energy consumption and lower energy bills for homeowners.
Extended Lifespan of the Heat Pump
A properly functioning defrost cycle helps to prevent unnecessary strain on the heat pump components. This reduces the likelihood of breakdowns and extends the overall lifespan of the heat pump.
Signs of a Malfunctioning Defrost Cycle
Some signs that your heat pump's defrost cycle may not be working properly include the following:
Excessive frost or ice buildup on the outdoor unit
Reduced heating performance during cold weather
Increased energy consumption
Inconsistent indoor temperatures
Frequent cycling between heating and cooling modes
If you notice any of these signs, it is essential to consult a professional HVAC technician to diagnose and resolve the issue.
How to Maintain Your Heat Pump's Defrost Cycle
To ensure your heat pump's defrost cycle functions optimally, follow these maintenance tips:
1. Schedule regular professional maintenance for your heat pump, including inspecting and cleaning the outdoor unit.
2. Keep the area around the outdoor unit clear of debris, snow, and ice to promote proper airflow.
3. Monitor the outdoor unit for frost or ice buildup and promptly address issues.
4. Ensure that the heat pump's sensors and controls are functioning correctly.
Conclusion
The heat pump defrost cycle is crucial for maintaining your heating and cooling system's efficiency and performance, especially in colder climates. Understanding its importance, types, and benefits can help you ensure that your heat pump operates optimally and provides comfortable indoor temperatures all year round.